Summer is approaching and what better way to spend it than in the park with family and friends. Basking in the sunshine on a warm summer's day has many benefits provided it's done safely. I'll share some fun park games from around the world that will help create great summer memories.
Croquet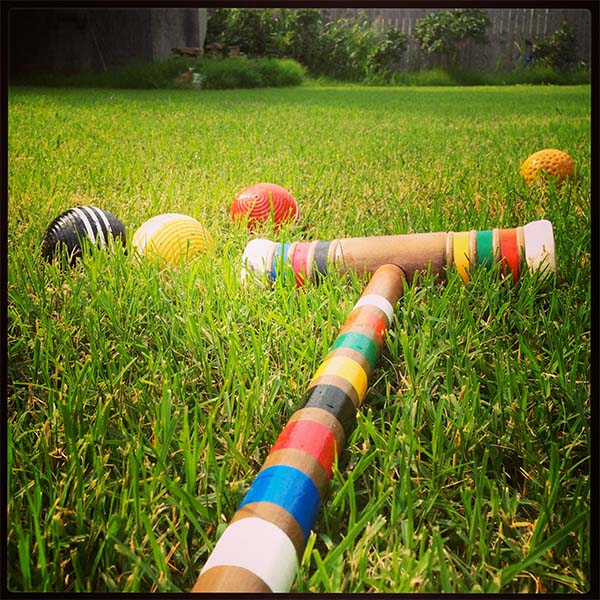 Hailing from France, croquet involves mallets, coloured balls, and hoops embedded into the ground. It's a popular game around the world. In fact, Croquet Australia hosted the World Championships in 2020. You can get quite creative with how you play the game as there are a number of techniques to grip the mallet and hit the balls (known as croquet strokes). It's a perfect game if you have a bit of space and 2 to 6 players. That ensures you have plenty of room to hit the ball around and your opponent's ball out of bounds! Don a beret, striped shirt and pack a picnic basket of croissants, pâté, cheese, and baguettes to create a perfect French-themed day out at the park.
Finska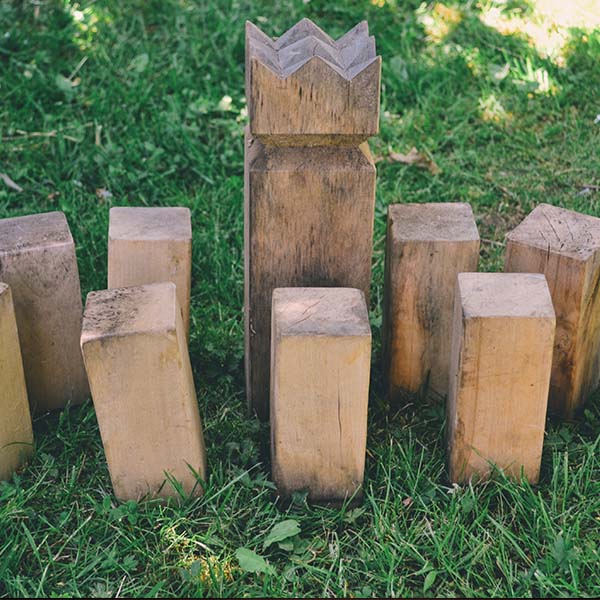 Finksa is a Finnish log throwing game in which players race to reach a score of 50. The game begins with knocking over a cluster of pins numbered 1 through to 12 (which count towards the tally to 50). The pins are restacked where they fall as players try to reach the final score. The trick is to not exceed 50 otherwise your score drops back to 25. Just like baseball, three strikes and you're out! Finksa popularity in Australia was reported more than three years ago but it's not too late to get on board! If log throwing appeals to you, you may like to check out kubb from Sweden. These games will be sure to unleash your inner Viking and create hours of entertainment.
Bocce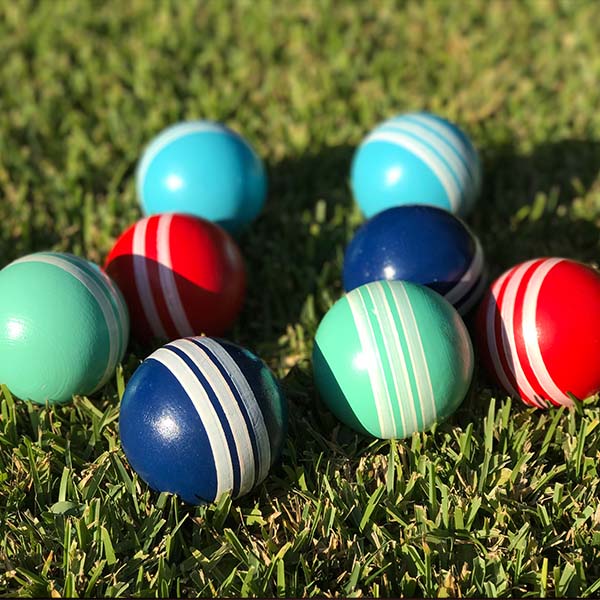 Bocce is the third most popular sport in the world (after soccer and golf). With a 5000 year history, bocce was developed to its current form in Italy. Played with 2 to 8 players, it's best played on flat surfaces and starts with tossing the jack or boccino (which translates to little bocce). The aim of the game is to get as close to the boccino as possible, as that's how points are scored. The winner or winning team is generally the first to get to 12 or 13 points (depending on who you're talking to). Whether you play a defensive or offensive game, these techniques will help you master the game of bocce in no time. You will no doubt build up the appetite for pizzas and camparis after a few rounds!
Ring Toss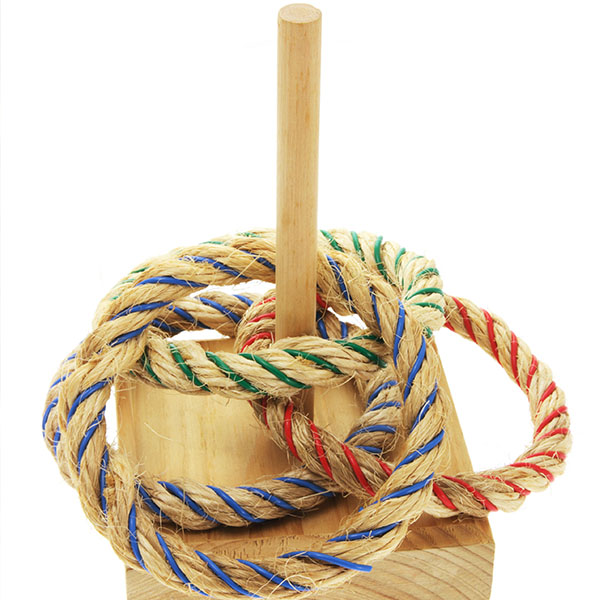 For a
slower and more relaxed game, try the classic ring toss. The ring toss was
developed during medieval Britain and was popularised at carnivals. Players
take turns tossing rings into a peg. The player with the most rings in the peg
wins. Alternatively, you can keep score by allocating 5 points for rings that
land in the peg, 3 points if it touches the peg, and 1 point for rings that
land a set distance away from the peg. This adaption might come in handy if you
are playing with children. This versatile game can also be played at the beach.
Yahtzee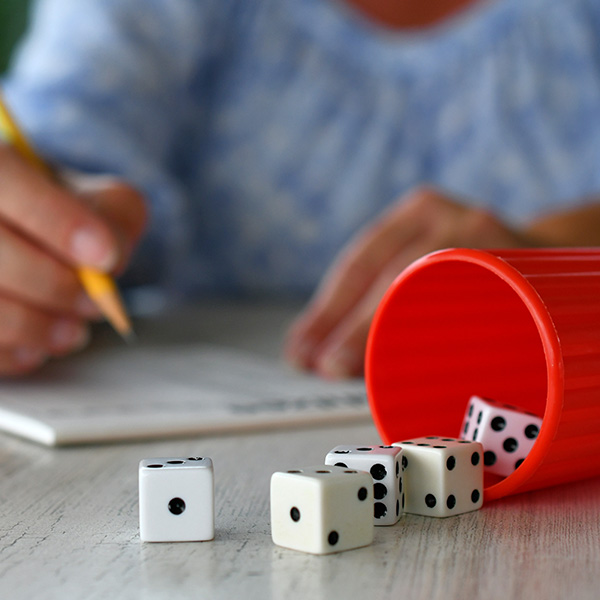 Yahtzee is a popular board game from the US that has been adapted by DIY enthusiasts to an outdoor game. The game involves rolling five dice and following a scoring system in which five of the same number dice is a 'Yahtzee' and scores 50 points. If you have never played Yahtzee before, it might be time to give it a go! The 50 million games that are sold each year suggests it's a fun game enjoyed by all.
I can't
think of anything better than spending time outdoors in the sun with family and
friends. I hope you enjoy these ideas this summer. Games are a great way to
bring people together and can create fun, laughter-filled memories you will
treasure for a long time.
As always, please let us know if there are any topics you would love us to look into or you have any queries or feedback. You can reach us at marketing@hoban.com.au.